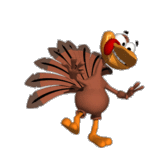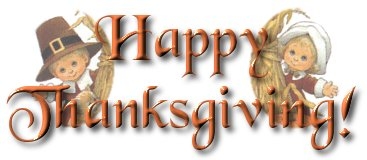 This is a very special thanksgiving. Although I won't have ALL of my blessings sitting around the table this year, because Amanda will be with her Dad this holiday and Tito is not able to come up, we still have so very much to be thankful for.

Yes, we've had a tough year between attachment issues, financial struggles, medical issues and just plain life getting in the way, but regardless of all the trials and difficulties, I have a very thankful heart.

I have been blessed with so very much. Just waking up in the morning and being able to hear the giggles, (and sometimes fighting followed by screams...heh) of my babies, to have a beautiful teenage daughter who is a great kid, to have 2 grown sons who I am so very proud of, to be able to be a stay at home Mom, to be blessed with the most amazing husband, to have family that loves us unconditionally, to be able to have the gift of sight and see the sparkle in each of my children's eyes, to be healthy, to have friends that you can always count on to lift you up both emotionally and spiritually, to have clothes to wear and shoes to put on our feet, to have a a warm bed to sleep in every night, to have electricity, indoor plumbing, food on the table every day and a beautiful home, to live in the best country in the world...I could go on and on.

The bottom line is that I AM BLESSED and although things are not perfect, I am so very thankful for all that we have.

I leave you all with the Bombardier 2007 Thanksgiving Menu (and yes...I do ALL the cooking myself!)

From my very thankful heart, to yours, may each and every one of you be surrounded and reminded of your special blessings this Thanksgiving.

The Bombardier
2007
Thanksgiving Menu



Oven roasted turkey with giblet gravy
Honey Glazed Sugar-Cured Ham

Baked corn casserole

Creamy sour cream & garlic butter mashed potatoes

Sweet potato soufflé

Baked apple sausage stuffing

Honey glazed cornbread

Homemade cranberry orange bread

Green bean casserole
Seven Layer Salad

Cranberry remoulade

Orange sherbet served in chilled navel orange cups

Pecan pie
Pumpkin Pie

Beer, wine, soda, tea and coffee